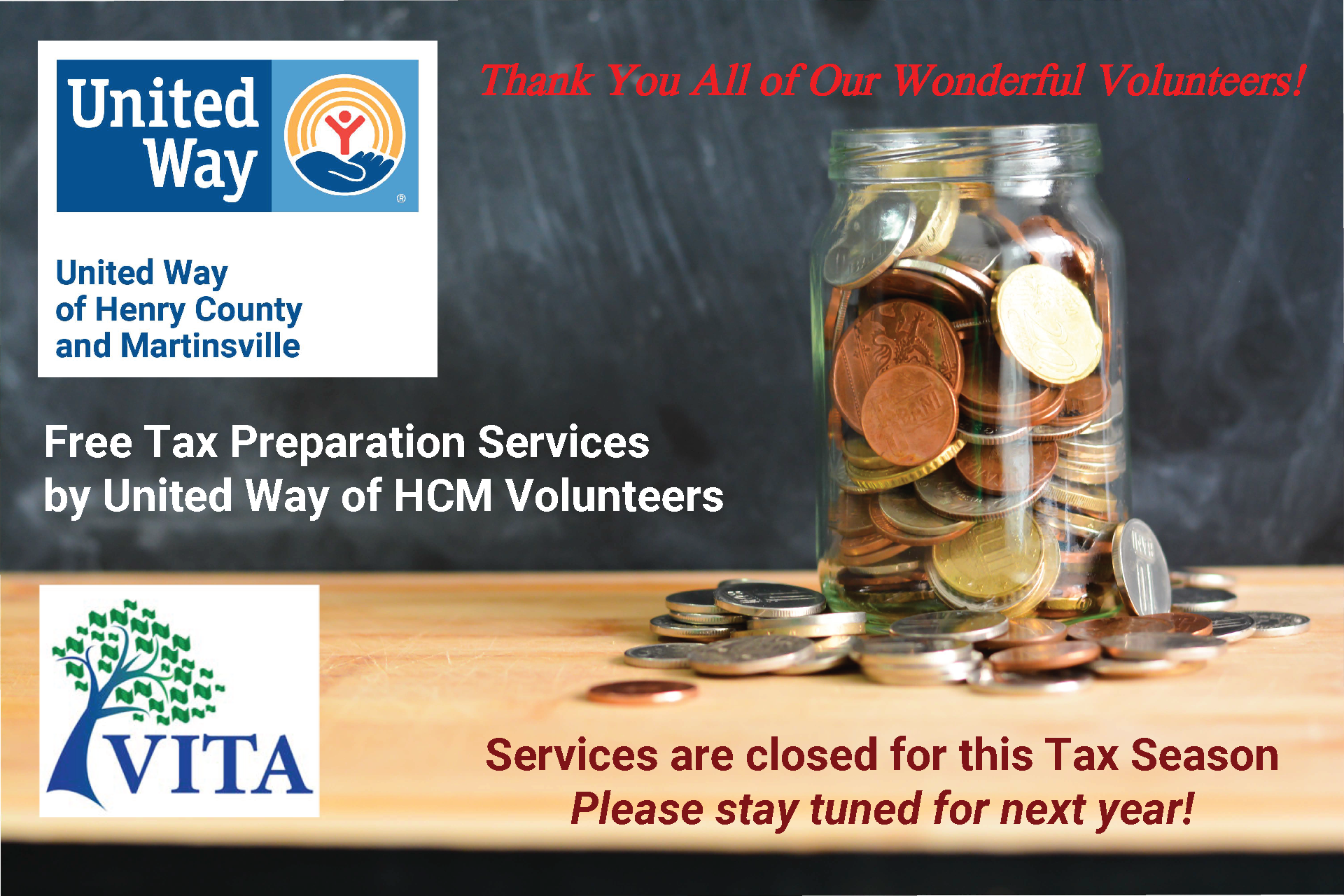 *In response to the COVID-19 Health Crisis, the UW VITA site is open to drop-off appointments. Free tax preparation is still available online for all households with a simple return using myfreetaxes.com. 
Together, we can fight for the health of everyone in MHC. Together, we can win. 
The Volunteer Income Tax Assistance (VITA) Program offers free tax help to people who generally make $57,000 or less*, persons with disabilities and limited English speaking taxpayers, who need assistance in preparing their own tax returns. IRS-certified volunteers provide free basic income tax return preparation with electronic filing to qualified individuals.
*Individuals or households of any income level can file their simple federal and state returns online 100% free using myfreetaxes.com
Our site will open for the tax season on Tuesday, January 18, 2022, and will continue through April 15, 2022. *See below for what to bring with you*
Site Name: United Way VITA Site
Location *New*: 10 Liberty Street Martinsville (below Lester Building Supply and on the backside of Taco Bell)
Days & Hours: Closed for the Season
Prior to going to a VITA Program Site, it is important that you bring the following items with you: 
Photo ID for you and your spouse
Social Security Cards and birthdates for you, your spouse, and dependents 
All Federal AND State income forms including W-2, 1098, 1099, 1095
Bank routing number and checking or savings account number for Direct Deposit
Filing for joint tax return? Both you and your spouse must be present to sign required forms. 
**For married filing joint, both spouses must sign return in our presence before return can be filed.
Want to be a VITA Volunteer? Great! Learn how here
Special thanks to The Lester Group for donating the space for our VITA Walk-in Site at 283 Commonwealth Blvd in Martinsville and our generous sponsors of the VITA Program.